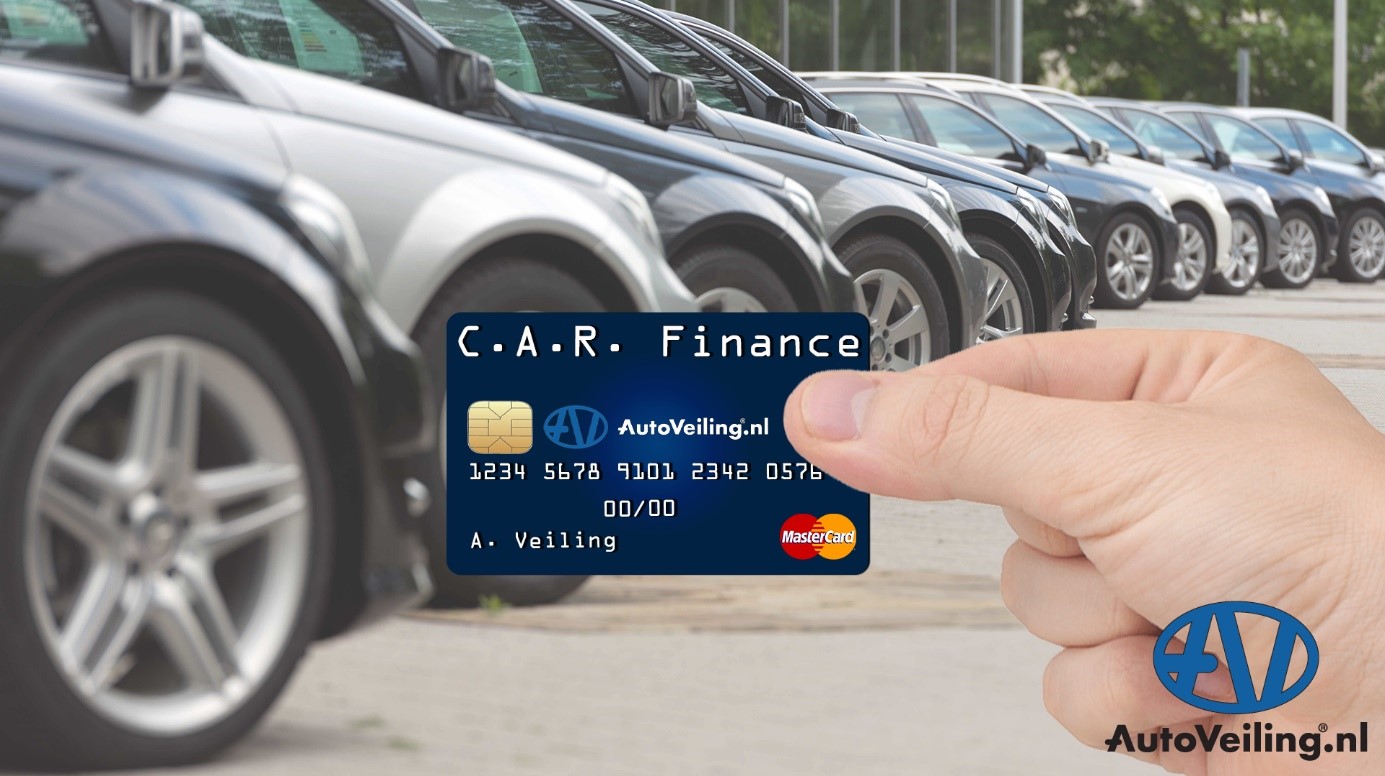 Deferred payment at Autoveiling.nl
From now on the buyers at Autoveiling.nl can make use of a deferred payment. This product, which stands for Credit Auto Remarketing, is only for cars purchased from Autoveiling.nl or theCarAuction.eu and includes:
A deferred payment up to 90 days
20% of the sales price is payed upfront
80% of the sales price is eligble for deferred payment
2,5% interest on the remaining amount must be paid upfront
Applying for C.A.R. Finance is simple. You can either fill in the contactform in the sidebar of this page or send an email to verkoop@autoveiling.nl.
If your company meets the set requirements, we'll make sure you'll receive a financing agreement accompanied with a credit check.
Sell up to 5 more cars!
More supply means more sales.
Sellers, quick to seize opportunities, will see that by using C.A.R. Finance they will be able to buy up to 5 times more for the same investment. Thus creating an edge for making more profit due to a bigger and fresh stock.
It's easier to get rid of long standing vehicles if you have the mix to make up for it.
A good mix often means 'buying extra'. By making use of this opportunity, you have the freedom to do so without emptying your own pockets.
Autoveiling.nl helps you with buying and selling.
In case the 90 days expire and you still haven't found the right buyer for your vehicles, Autoveiling.nl will auction the car again for free.
Requirements
C.A.R. Finance is exclusively for companies that meet the following conditions;
Registered at the KVK for at least 1 year
RDW recognition
VAT number
Already bought 5 or more cars at AutoVeiling.nl
Your own website
Atleast 10 cars online
If you're interested in C.A.R. Finance, leave your details here, or contact Autoveiling.nl at 088-3350500 or verkoop@autoveiling.nl.